Cycling Guru is reader-supported!
Some links on this page are Amazon Associate affiliate links When you buy through links on our site, we may earn an affiliate commission! Read more...
Shimano offers a varied range of groupsets for every bike type with different styles & budgets. Hence, Shimano never disappoints its customers with the varied categories it has.
In the previous article, we compared Shimano SLX vs Deore. I hope you enjoyed reading it! Now we are going to discuss Shimano Acera vs Deore so that you choose the best for your bike accordingly.
We will dive deep into the major differences between Shimano Deore & Acera, and then see which one is the most suitable for the particular cases.
If you are looking for an upgrade and are confused between these two, the blog is going to help you a lot so let's start!!
Shimano Acera vs Deore: Quick Comparison Table
| | | |
| --- | --- | --- |
| Features | Shimano Acera | Shimano Deore |
| Shifters (Dual control) | EF-500 EZ fire brake lever & shifter | LX Dual Control Levers |
| Brakes | Hydraulic disc brakes | Hydraulic disc brakes |
| Chainset | Compatible with speeds of 7, 8 & 9 | Compatible with speeds of 9, 10, 11 & 12 |
| Front Derailleur | Works with 7,8,9, and 10-speed drive trains | Works with 9,10,11 and 12-speed drive trains |
| Rear Derailleur | Compatible with 7,8,9 and 10-speed drive trains | Compatible with 9,10,11 and 12-speed drive trains |
| Cassette | Made with HG technology | Made with HG technology |
| Bottom Bracket | Made with Hollowtech II technology | Made with Hollowtech II technology |
| Performance | Reliable shifting, it is suitable for recreational rides. | Smoother and more precise shifting, higher and better performance |
| Durability | It is built to withstand regular use. | More aggressive riding styles and increased durability. |
| Weight | It is slightly heavier when compared to Deore. | Lighter than that of Acera. |
| Price | Budget-friendly | Costlier than Acera |
| Suitable riding styles | General commuting & recreational riding. | Light downhill riding & cross-country trail riding. |
Shimano Acera Groupset Quick Overview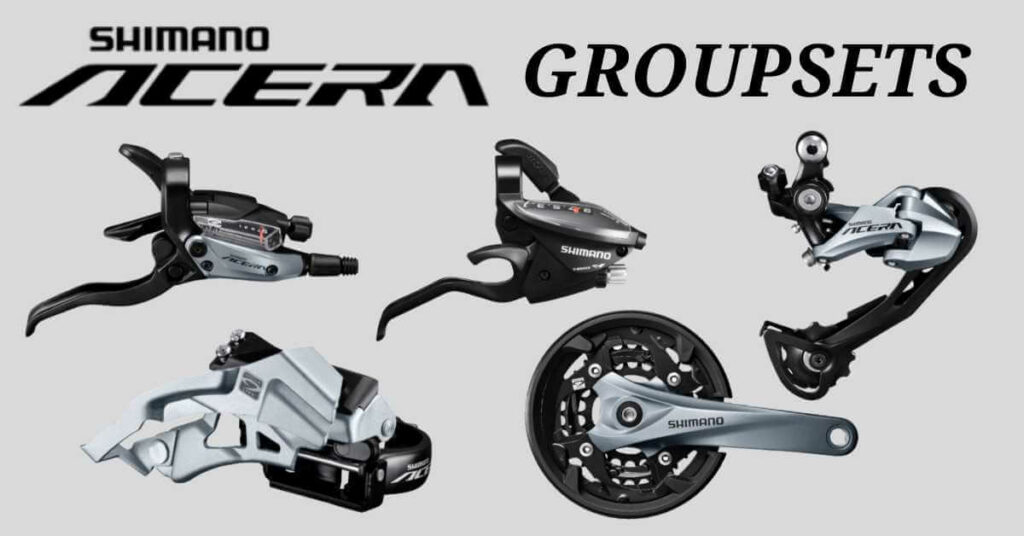 The Shimano Acera is the entry-level groupset in the hierarchy of the groupsets that Shimano offers. It is very reliable and offers very consistent shifting performance.
While providing all of this, it is very affordable at the same time. This groupset includes components such as the front and rear derailleurs, shifters, brakes, cassette and crankset.
It is compatible with both mountain bikes and hybrid bikes which makes it a varied choice and loved by people.
What is Shimano Acera designed for?
It is mostly designed for people who are looking forward to having varied options and are mostly beginners. Also, It is compatible with both hybrid and mountain bikes. It is mostly suitable for general commuting and leisurely rides. Learn more.
Pros & Cons of Shimano Acera Drivetrain
Now let us look at some of the pros and cons of the drivetrain for a better understanding if it will be good for you or not.
PROS:
It is very affordable providing all the features that it does, the price range it is marked at is very affordable. This is the main reason it is widely accessible to riders and perfect for beginner cyclists.
The drivetrain of Acera provides very smooth shifting throughout the ride making sure the riders have a seamless riding experience.
It is durable. The components are made up of high-quality materials which are used so that they could withstand rigorous daily use and offer long-lasting performance.
CONS:
One thing that can be considered to be lacking by some is that it has a little bit of extra weight meaning it is heavier than Shimano Deore. It is because of the materials that are used in making it. However, this is very prominent to the professional eyes and not that much to the recreational riders.
Shimano Deore Groupset Quick Overview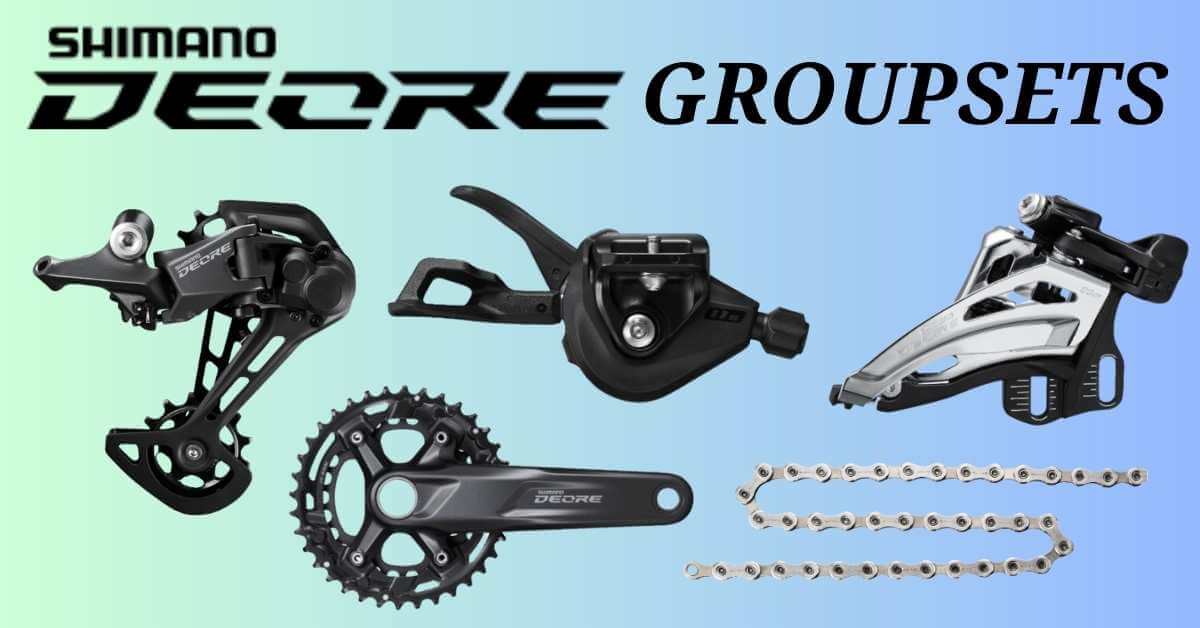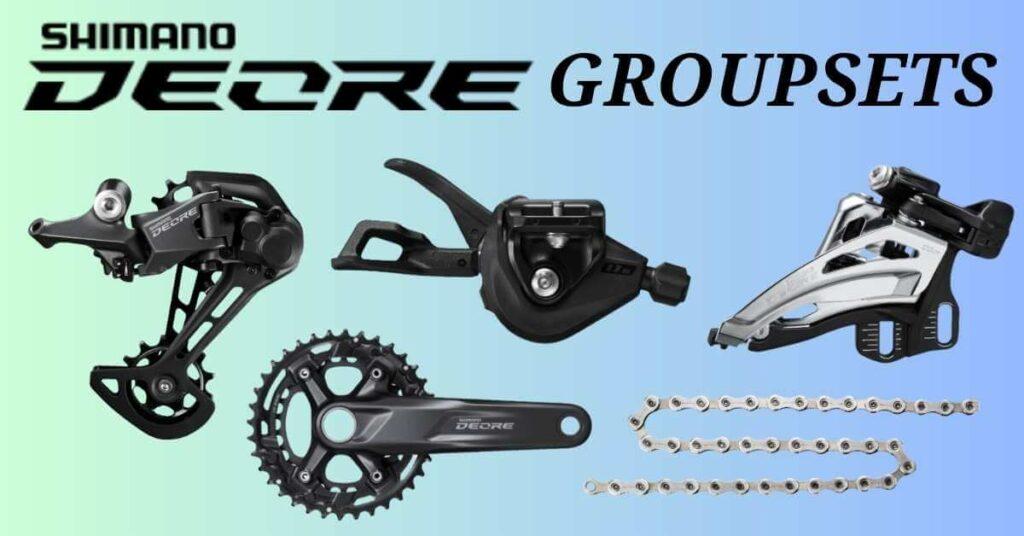 Compared to the Acera groupset Shimano Deore is positioned at a higher level where it offers better performance and features. Deore is also very reliable when it comes to performance. Being from Shimano, the quality is not the thing to be worried about.
Moving on let us dive deep into the design, pros and cons.
What is Shimano Deore designed for?
Shimano Deore is designed for riders who are a bit enhanced in what they do and are kind of intermediate in riding. It offers a higher level of performance and durability than the Acera groupsets.
It is also known for the variety it brings. From mountain biking to recreational riders, it is suited for your needs offering a smooth riding experience.
Pros & cons of Shimano Deore Drivetrain
PROS:
It has enhanced performance when compared to the Acera groupset. It offers smoother and more precise shifting which allows the riders to tackle challenging terrains easily with confidence.
It is durable due to the components that have been used in the making of it. Again, it is from Shimano, you can expect good quality.
Due to the usage of higher quality materials, the Deore groupset is lighter than that of Acera. This improves the overall performance of the bike so much!
CONS:
In Deore, we see a slight hike in the pricing. It is slightly costlier than that of Acera and that is natural with all the features it is giving. But if you are seeking high performance in your riding and bikes, the price is justified.
Shimano Acera vs Deore: Major Differences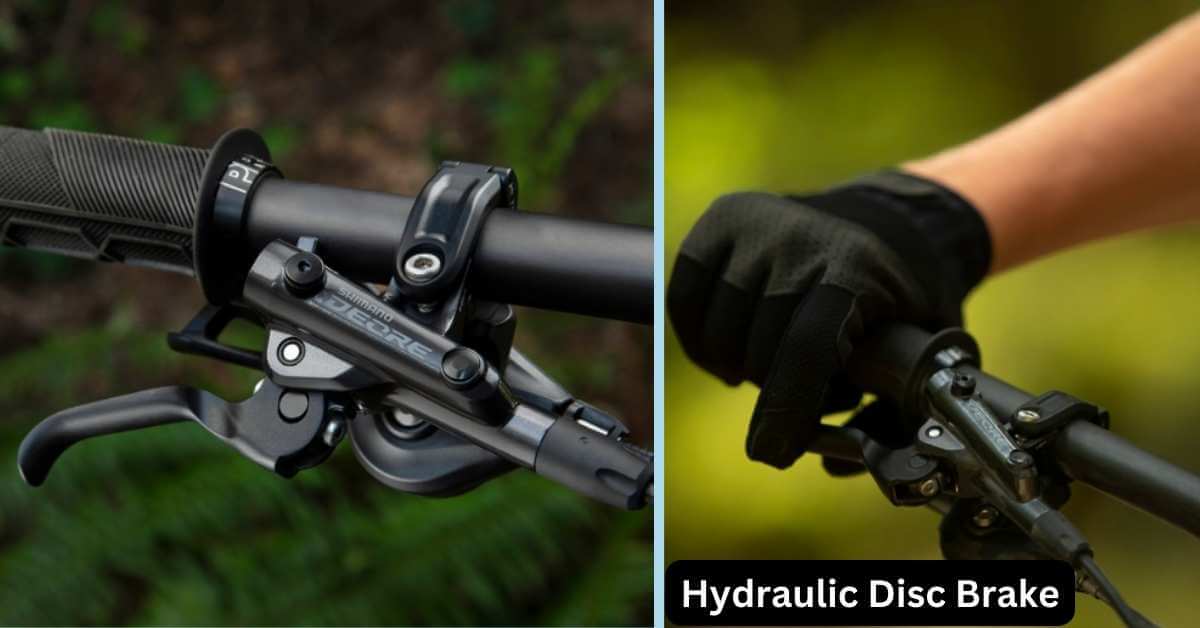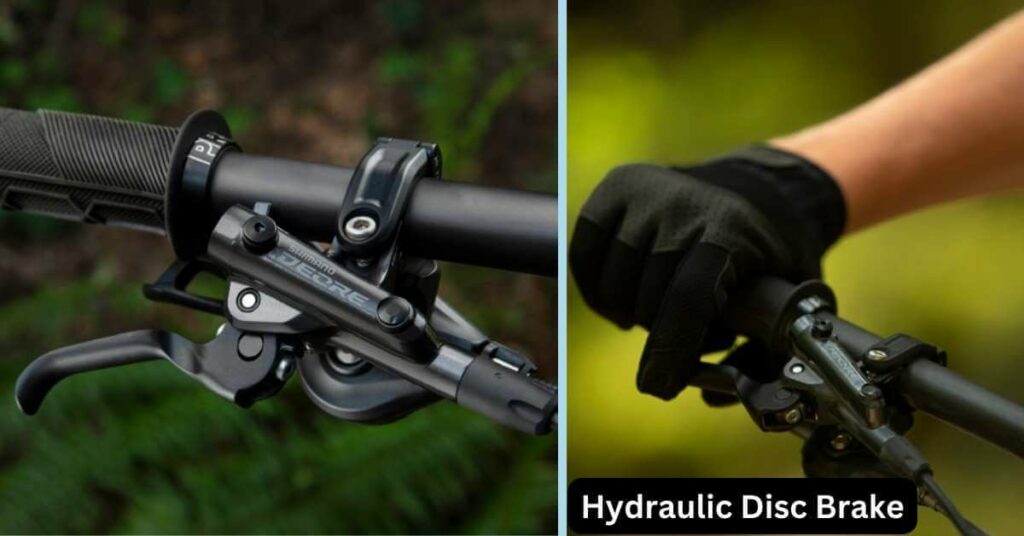 After looking at all the design factors and the pros and cons, we can understand which can and cannot be the best fit for us. But to strengthen our decision, let's understand what are the major differences that are there.
Performance: First and foremost is based on performance. When compared on an individual level, both are striking in performing the best for their riders. But when compared together Deore has better performance than that of Acera.
Weight: the components of Deore and generally lighter than that of the Acera groupset. However, the difference is not very striking to the non-professional users, who are looking to enjoy their riding rather than participating in a competition or so.
Pricing: Shimano Deore is slightly higher in pricing because of all the enhanced performance that it brings than Acera.
Is Shimano Deore Better than Acera?
This is totally subjective. It depends on your needs. If you are looking for some enjoyable recreational and light rides with some variety in the groupset. Don't explore other types, Acera is the best.
But, If you are looking for a higher performance then, Shimano Deore is the best for you. If looked at from the surface level, we can come to a point where we can say Acera is not better than Deore.
Shimano Deore is the winner in terms of durability, performance, built quality, etc. But you have to pay a bit more out of your pocket.
Final Verdict: Shimano Deore vs Acera
After looking at all the differences and other necessary factors to differentiate between the two (Shimano Acera Vs Shimano Deore) we concluded that on a surface level, Deore is better than that Acera when it comes to performance, durability and ease.
However, the pricing of Deore is also higher than that of Acera and it might be a problem for the people who are under a budget.
The motive of this blog was to clear the doubts that you had in mind regarding both of these groupsets. If you have any further questions, feel free to ask in the comments!
FAQs: Shimano Acera or Shimano Deore
Q1. Can I use Shimano Acera on Mountain bikes?
Yes, you can use shimano acera on an entry-level mountain bike only. Because it is a basic groupset from Shimano's lineup so it works well on off-roads but not excellent on technical trails. It is not as compatible as Shimano Deore.
Q2. Is Shimano Acera any good?
Shimano acera is one of the best gears for entry-level mountain bikes as it has varied speed options with excellent shifters, derailleurs, cassettes, brakes, etc. Also, it is quite cheaper than Shimano Deore.
Q3. What is the difference between Acera and Deore?
Shimano Deore groupsets are equipped with HG chains and offer compatibility with configurations ranging from 9 to 12-speed. Likewise, the Acera model incorporates HG chains to facilitate smooth and rapid gear shifting.
The only difference is that the Acera model is specifically designed to be compatible with configurations of 7, 8, and 9 speeds.