Cycling Guru is reader-supported!
Some links on this page are Amazon Associate affiliate links When you buy through links on our site, we may earn an affiliate commission! Read more...
Bicycles are the cheapest and most eco-friendly mode of transportation. However, there are some bicycles available in India which are more expensive than motorbikes and a four-wheeler. Yes, Guys, It's reality. We have found the top 10 most expensive cycle in India which will cost you more than a price of a motorbike.
If you want to know the costliest cycle in India, should you invest in an expensive bicycle? And the pros and cons of riding expensive bicycles in India. So, read this blog article till the end.
Is It a Good Idea to Invest in an Expensive Bicycle in India?
Well, we can say that expensive bikes are much lighter in weight and consist of superior-quality components. Such bicycles provide excellent comfort and world-class performance. 
But purchasing a costly cycle is not mandatory, but a choice. Whether you need to buy an expensive cycle or not depends more on factors like your financial condition, your needs, requirements and accordingly you need to make a decision.
If you want to learn cycling in your daily life, then a less costly bike would be great. But if you need a bicycle for any high-level racing competition or any sports tournament, then you must prefer opting for an expensive one. Your experience also plays a crucial role in evaluating whether an expensive cycle is required or not.
You need to understand that if you have just started cycling or want to try cycling as a hobby, then going for an expensive cycle will surely not work for you. These expensive cycles are more suitable for the athletes in order to improve their ride and increase their performance.
Advantages of the most expensive cycle in India
Expensive bikes are made up of stronger and lower-weight frames that provide wonderful rides.
These bicycles are of premium quality which will always optimize your efficiency, especially in the case of mountain bikes.
The materials used in designing expensive cycles are mostly of high quality to satisfy the riders.
Most of these expensive bikes are made up of carbon fibre which helps to minimise the weight of the bicycle making it more stable.
All the expensive bikes are made lighter in weight to provide ease to the rider with a great steering system.
Disadvantages of the most expensive bicycle in India
An expensive bicycle will not make your ride faster, But your experience will.
These expensive bikes are not at all pocket friendly. One has to spend a huge amount of money to get one.
Maintenance becomes a huge pain for the people having these bikes. Replacement accessories are also available at a high price.
These expensive bikes have been specially designed for talented racers. And if you are not the one, then just save your money and get an alternative one.
Expensive bicycles can be stolen in India, You can't leave these premium bikes outside any store or in any parking area. As you know, Normal bikes are stolen in India. Get your bicycle insured to be risk-free.
Where to buy these expensive cycles in India?
This is a very popular question almost asked by everyone who wants to buy an expensive bicycle. People get really confused when it comes to where they need to go in order to buy these expensive bikes. But now there's no such issue or confusion as all the customers are provided with various facilities to buy these expensive cycles. You can prefer purchasing these expensive cycles online (from the official website) or going to the bike shops or cycle stores near you whichever you find convenient.
Note: Beware of fraudulent online stores while buying a bicycle online.
Top 10 Most Expensive Bicycles in India
1. Colnago C64 Disc: Highest Price Cycle in India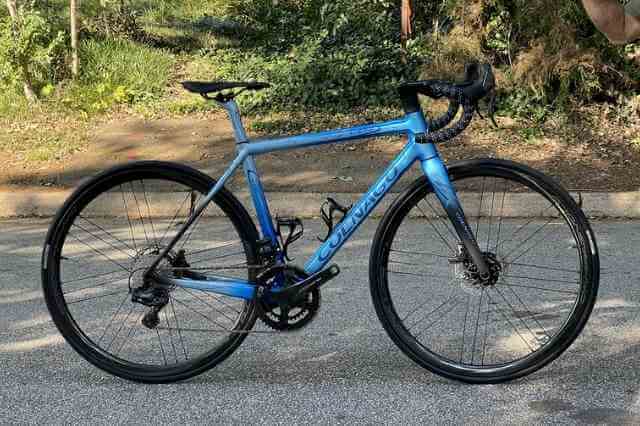 The Colnago bike is one of the most ambitious and appealing bikes in the minds of cyclists due to its appearance and excellence. Colnago C64 is the most expensive cycle in India on this list.
The Colnago C64 is an Italian-made cycle to provide comfortable ride quality and strength to the rider. This cycle has been redesigned after more than 2 years of deep research and marks the progression of the company with its wonderful features! 
Though this bike is the costliest cycle in India but provides you with everything you need. So there is no need to compromise as it is really comfortable, adjustable handling and light in weight. Earlier, it was really difficult to answer which one is the best road bike as many good bikes are available in the market. But now the answer is clear and i.e., C64. Once purchased, you will not regret it.
The C64 costs INR 796000 which is for the base model. Further, the price increases up to 1029000 rupees. Mastermind India is the Official distributor of Colnago premium bikes.
2. Factor Ostro VAM: Lightweight Expensive Bike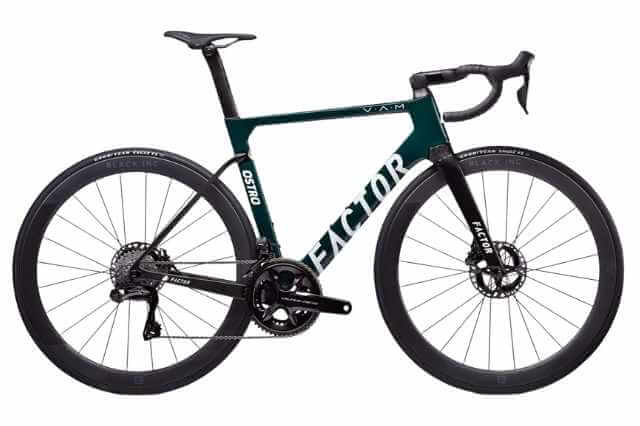 Factor Ostro VAM is an aero racing bike with a disc brake frame weighing only 780g. This bike is a super light one which appears as if you are flying. No doubt, this is the lightest bike available in the market due to its key features.
Ostro Vam is basically a bike with everything ready to win people's hearts due to its lightweight and compatibility. Proper geometry makes it possible for the riders to switch between bikes and offers you the comfort level to win the most crucial events.
According to the peoples' review, it is made sure that you don't need to sacrifice your comfort and the best thing about this bike is that Ostro is capable of doing the job of 3 bikes simultaneously.
You can purchase this costliest bike for 749000 rupees which is just the beginning price. So what are you waiting for? Go and get it!
3. Giant XTC Advanced SL 29 O: Most Expensive MTB in India
The Giant XTC Advanced SL 29 O is an XC bicycle built with climbing efficiency which helps you to run smoothly.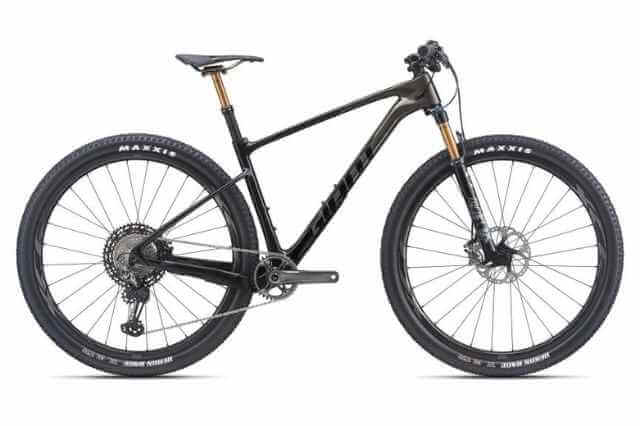 When we are talking about great speed and lightweight, then no one can beat this hardtail MTB. Many brands ensure the lowest weight for the rider, but in reality, they fail because weight varies due to many factors like hardware components and accessories. But all the Giant bikes are designed and created keeping in mind, the best weight and ride facility.
This expensive bicycle costs around 599000 and is available in a carbon/metallic black colour. You purchase this from the official website.
4. Trek Fuel EX 9.9×01: Costly Mountain Bike in India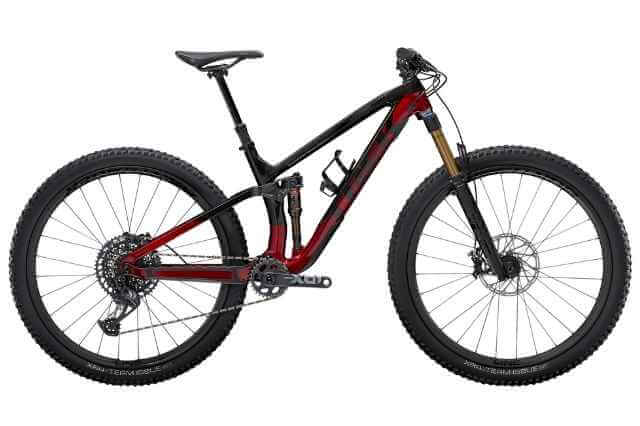 Trek has released an expensive mountain cycle namely Trek Fuel EX 9.9×01 for 558000 in India. So, if you want a mountain bike, just go for it. Fuel EX9.9 contains the lightest components which are highly adjustable and precise. The knocking block in this bike helps you to stay firm on your line when the platform is getting rough.
According to reviews also, it's really sensitive in areas where it needs to be. This bike is capable enough to control big hits and provides a good surface for pedalling as well.
This bike has got everything which you require to begin your ride, so there is no chance to compromise on anything when you have this excellent bike with you. It is available in all sizes i.e., small, medium and large. The maximum weight of this bike is 136 kg and the frame is considered to be the exorbitant part of this bike.
One of the chief features of this bike is that this is environment friendly as it helps to prevent noise pollution. So grab this delightful bike at just INR 583499 and make it yours.
5. Lappierre Pulsium Ultimate: An Expensive Road Bicycle
Lappierre has always been popular since it market its entry into the Indian market. There are almost 57 models of Lappierre cycles available in India but the one that takes the big ticket is Lappierre Pulsium Ultimate.
Its sharp and solid handling makes your ride smooth and you don't need to put hard in order to stop because it has the ability to hold itself. Buy this one if you want to enjoy a pro bike adventure with full comfort.
This road bike sounds great for people who want to purchase bikes within the budget of INR 560000 to 570000 in India. So enjoy the comfortable ride with composed handling.
6. Trek Domane SL 7 eTap
Trek has released a road cycle called Trek Domane SL 7 eTap that fulfils all your wishes.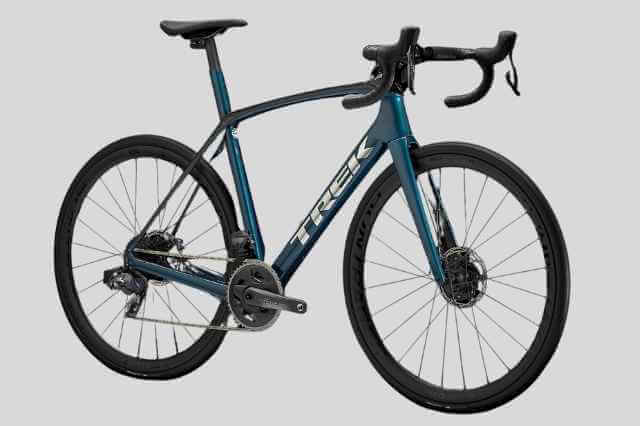 This is the first ever bike to use a 12-speed cassette. It comes with a Sram force e-tap AXS power meter which provides you with efficient rides from the beginning and easy access to internal storage that gives you immense fun while riding, which you will really enjoy.
Front and Rear IsoSpeed prevent bumps in the road helping you to stay strong and firm.
This bike is available at a price of INR 533000 in India. It suits best the people who have a budget of 530000 to 540000 in India. So if you want a smooth, fast ride and prefer long ridings, then this bike is the right choice for you!
7. Merida Big Nine 8000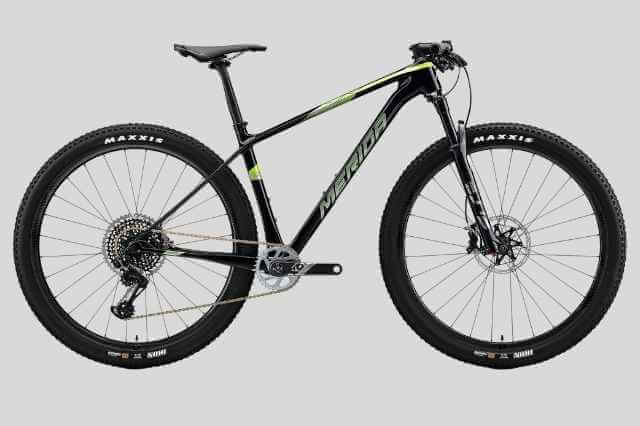 If you are looking for the most expensive mtb cycle in India, Merida Big Nine 8000 is basically a carbon mountain bike with a maximum weight of 13.5 kg. This mtb is available in different sizes like small, medium, large and extra-large.
This bike consists of smart entry which prevents the brake from making noise when the road is rough. Gearing is perfect for easy as well as hard climbs.
If you are confused about where to purchase this bike, then prefer purchasing it directly from Merida. This versatile quality bike is available at a price of INR 509990 to make your ride comfortable.
8. Pinarello Grevil: Most Expensive Gravel Bike in India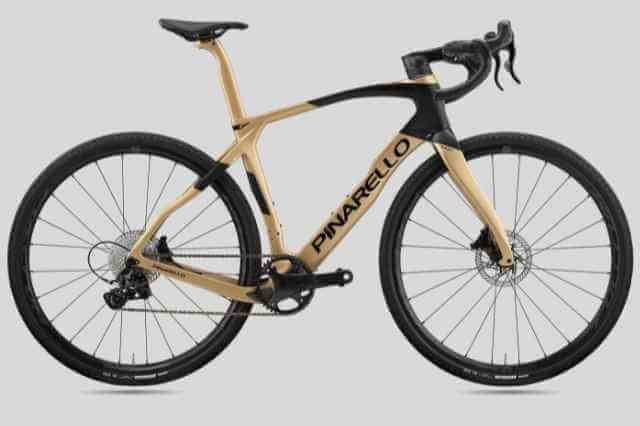 Get ready to experience the thrill of a bike on all surfaces whether smooth or hard trails. The types of this bike are broad which makes it easy to deal with different road surfaces. It proves best on gravel and provides stability with balanced handling.
In India, Mastermind bicycle studio deals with Pinarello bikes. These bikes are designed in a manner that you can take them where ever you want without any hesitation as it provides much more ease than a road bike.
Pinarello Grevil bikes are available at a price of 499000 in India. So brace yourself for adventure with lots of stimulation.
9. Giant Trinity Advanced Pro 1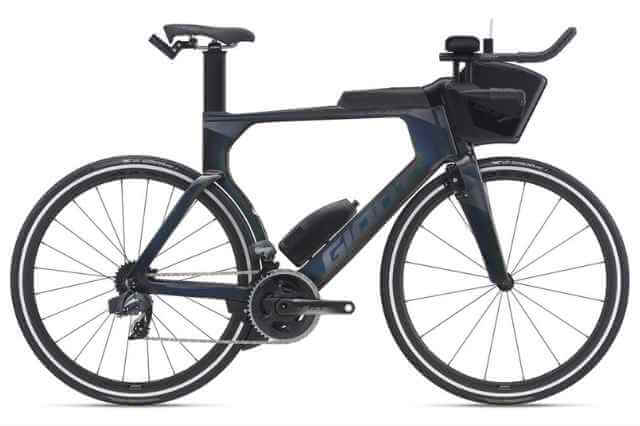 The next expensive bicycle on the list is the Giant Trinity Advanced Pro 1 which is a Triathlon bicycle having an advanced Grade composite frame. This bike is specially designed to fulfil the demands of triathlon athletes to give its best performance in the case of long-distance racing.
Giant Trinity Advanced Pro 1 has been designed keeping in mind the comfort of the rider assuring that it's well-built and solid. This bike consists of a top tube storage box along with a down tube water bottle which when working together proves to upgrade the performance of this bike on the road. 
Giants efficient has made it possible to manufacture quality bikes at a good price. It is available in small and medium sizes of Rainbow black colour. You can purchase this bike at a price of only 479999 rupees in India.
10. Giant Propel Advanced Pro 1 Disc
The last costly cycle on the list is Giant Propel Advanced Pro 1 which is the most economical bike on this list. This is the cheapest bike out of the most expensive cycle in India.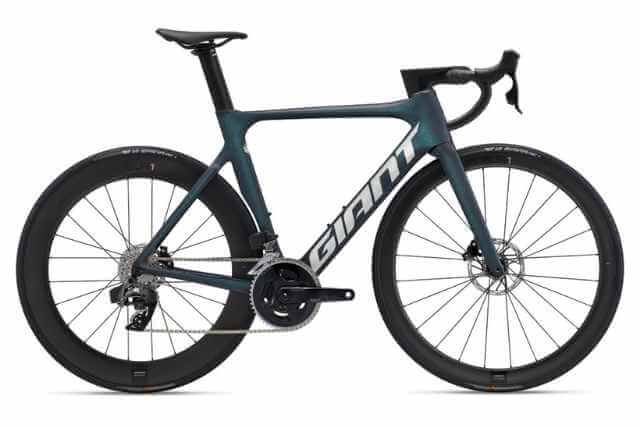 It consists of full disc-brake integration to develop confidence among riders and gives a smooth flow in extreme weather conditions.
This road bike also has the ability to minimise dragging by Vector Composite Seat post which is easily adjustable and light in weight.
Giant Propel Advanced Pro 1 Disc is available at a price of INR 249999 in metallic black colour. So be ready to win the race and leave all your competitors behind with this elegant bike.
FAQs on Most Expensive Cycles in India
Why are Colnago bikes so expensive (are they worth it)?
Colnago Bikes are regarded as one of the world's most prestigious bicycle brands. Many of these attributes can be attributed to the company's excellent handling, extensive history of innovation, and superior comfort. There are three categories of Colnago bikes – Made in Italy, Made in Germany, and Made in China. At present, the Colnago C64 is the company's flagship model.
Should I get my expensive bike Insured in India?
Yes, We should get our bicycles insured in India. Though motorbikes are not safe in India, Hence, we should surely get our bicycles insured so that we can ride them freely anywhere in India.
Are carbon fiber bikes are heavy and durable?
Yes, carbon fiber bikes are very strong and very lightweight. All the bicycles in this article are made from carbon fiber which makes the bike very lightweight, durable and expensive as well.
CONCLUSION: Most Expensive Bicycles in India
Bicycles are available at a high price as well as at a lower price depending upon the type of cycles you prefer. People who don't want to spend excess money prefer buying cheap bicycles whereas people who have a deep interest and requirements prefer buying expensive bicycles.
Nowadays, many companies have launched expensive bicycles to provide you with the best experience while riding them. So, if you love riding premium cycles, then check the list above to get details about the most expensive cycles available in India. These expensive bicycles are lightweight with a smoother and manageable system which provides you ease.
Thanks for reading this article till the end. Please let us know which expensive bicycle you loved the most from our list in the comment section below. Also, share this article with those who do not know the price of a bicycle in India can be higher than a four-wheeler.