Cycling Guru is reader-supported!
Some links on this page are Amazon Associate affiliate links When you buy through links on our site, we may earn an affiliate commission! Read more...
Cycling can be fun and has many health benefits. But, The question is "How far should a beginner cyclist ride"? Regardless of what new goal we choose, we all want to know if we are headed in the right direction.
If your main goal of cycling is to improve fitness and health. Before you ride, You must know how far you should ride as a beginner cyclist, What should a beginner cyclist focus on speed or distance, how to ride a bicycle as a beginner and a lot more.
Hopefully, this article will give you the information you need to find out the average cycling distance for beginners in km or miles.
How Far Should a Beginner Cyclist Ride? Answered!
Normally, A beginner cyclist should aim to achieve an average speed of 8mph (12km/h). This would allow them to cover a distance of 8 miles (12km) per hour.
There are a variety of factors that affect how far will be travelled, including the type of bike used, the surface of the ground, and the weather. If these factors are favourable, you will be able to ride longer.
Also, A beginner's overall mileage will be influenced by various factors, such as fitness levels and physical health. To achieve the above-mentioned results, you need to know how to start cycling training for beginners.
Abbreviation used = [ mph: Mile Per Hour & km/h: Kilometre Per Hour ]
Generally, a Speedometer or Odometer is not fixed in non-electric bicycles except for some bikes like electric cycles. Thus, it becomes tough to calculate the travelled distance or speed.
How can you find the speed and distance travelled by a bicycle?
GPS tracker for bikes can be used to find the speed and distance travelled by bicycle. They give you the accurate information you need related to your ride. You will have to purchase this device separately. However, You will find this device in an electric bicycle.
If you ask me how I track my ride information. Well, I use only the Strava app for my all cycling rides, walks, and running. etc. Strava app turns on the GPS of the smartphone and performs better than GPS trackers. you should save your hard-earned money as I do.
5 Benefits of a Bike GPS Tracker
1. It gives accurate information related to the bike speed, distance, and the avg. speed.
2. It has GPS in it, so you can track your live location if you don't know your exact location.
3. Using this device, you can easily see a report of past rides.
4. Normally GPS trackers are waterproof so they can be easily used while raining.
5. In addition to keeping your bike safe, this device sends you a text message when someone attempts to move it.
Long-Distance Biking for Beginners
Long-distance cycling or biking is not recommended for beginners as it requires a lot of energy, endurance, cycling experience, physical fitness etc.
If you are new to cycling, you should not focus on long-distance biking in the beginning. Because you are not much experienced in the biking field. It requires a lot of effort and training sessions for long-distance bike rides.
As a beginner, you should focus on your cycling technique, maintain stability, train yourself on different types of terrain with various bikes, learn to ride cycling alone, try to ride different types of bikes, and increase your endurance and stamina.
Once, you are perfect in them. Then, you can focus on long-distance bike rides.
Related: Difference between a gear cycle and a normal cycle? – You should know!
Average Cycling Speed for Beginner Cyclists
The cycling speed of a beginner is comparatively low compared to experienced cyclists. Also, It may vary from person to person because there are many factors which affect the average speed of a bicycle. So, How fast should a beginner cyclist ride?
Well, a beginner rider should keep his/her average cycling speed on a smooth road somewhere around 10 to 15 miles per hour. If the rider is quite fit and healthy, then he should try to reach up to 20 mph.
Note: A beginner cyclist should not focus on speed first.
What Should a Beginner Cyclist Focus On Speed or Distance?
Our primary goal is to determine how far a beginner cyclist should ride. To know the proper answer to this question a beginner cyclist should know what should he/she focus on speed or distance.
Speed means the total time taken to cover a particular distance. The ideal speed of a beginner cyclist should be 12km/h. It means a cyclist has taken 1 hour to cover a distance of 12 km.
A beginner cyclist should never focus on increasing speed. Instead, he should focus on covering more distance and should not take care of time. In order to be able to ride a bike for long periods of time, you must build up your stamina.
Being a beginner in cycling, you should always focus on distance instead of speed. Because speed is a secondary thing. As you start covering a particular distance consistently. You will definitely achieve the ideal speed in the long run and will be a pro cyclist.
Cycling for Beginners: 7 Pro Tips
As per the report, there are millions of people in India who ride bicycles and these numbers are increasing rapidly. Being a beginner cyclist, you must follow the below-mentioned tips while riding bicycles on Indian roads.
1. Wear a helmet to protect your head while cycling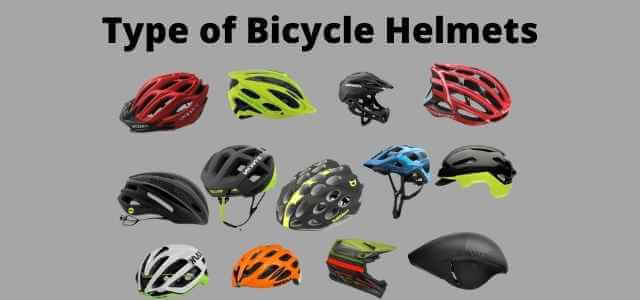 Head injuries are the main cause of death of cyclists and these deaths can be avoided if all cyclists start wearing helmets. So, Always wear a helmet while riding a bicycle on Indian roads. If there is a law or not, bike riders should always wear helmets to prevent head injuries.
2. Avoid pedalling in high gear for long periods of time
You should try to keep your cadence between 70 and 90 RPMs. Because knees are put under additional strain when you pedal at a high speed. So, you should avoid doing this.
Your bike health is very important to ride the bike effectively. You must clean your bike chain regularly in order to get a smooth ride.
3. Get a bike that fits properly
When you get a bike that fits properly to your size then the ride becomes very easy and efficient on any kind of surface. You get the proper balance while riding. This will increase your efficiency and cause less pain during and after the ride.
If you don't know your bike size, see the bike size chart.
4. Select a saddle that is comfortable for your ride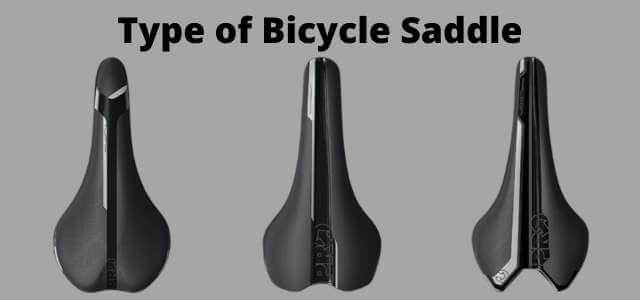 It is crucial to have the right saddle while riding a bicycle. If you think you'll be comfortable riding on the thickest padding, think again. Saddles with a long seat and a cutout are usually the best choices. Learn what others have said about different models, then try them out.
5. Shift your position while riding
Feel free to move your hands on the bars and your rear end on the saddle. By doing this, your hands, arms, and rear will not become numb from prolonged exposure to one position. Because the Bicycle is a human-powered machine which moves by pedalling, therefore you need to act while pedalling.
6. Never ride with headphones on
The risk of being struck by an emergency vehicle or other commotions is extremely high if you cannot hear them behind you. So, never ride a bicycle with headphones on. If you really want to listen to music while riding then get a small speaker or a radio that can be attached to your jersey or your bike.
7. Know the rules of the road
Ride with the flow of traffic and obey all road signs. Don't try to run a red light as it can be very risky. Running a red light is an offence. Keep your eyes on every vehicle in front of you so that you can anticipate what they will do.
Best Bikes for Beginner Cyclists: Our Top Picks
If you are planning to get into cycling then you need a perfect bike for riding on all types of terrain, well road bikes are good for professional cyclists or experienced road cyclists so, don't go for that.
Being a beginner cyclist, you should look for hybrid bikes, single-speed bikes, all-terrain bikes and some basic models of MTBs. Your first goal should be to learn to ride a bike properly. Then, to maintain stability, and increase your stamina, and endurance and then you should focus on your average biking speed.
We have done our research and found the best bikes for beginner cyclists which are perfect bicycles for beginners in all aspects. See below our top picks:
---
7 Steps To The Perfect Cycling Training Plan For Beginners
---
Final Verdict: How Far Should a Beginner Cycle?
You must have got the answer to the question of how far should a beginner cyclist ride. And what should a beginner cyclist focus on speed or distance? I have covered almost everything related to this query.
If you are a beginner cyclist then take out your bike hit the paddle and focus on covering distance instead of speed. Try to cover at least 12 km daily.
I hope you enjoyed this article as you enjoy riding your bike. Let us know how long you ride as a beginner in the comment box below. And share this article with beginner cyclists.
---
FAQs: How Long Should a Beginner Cyclist Ride?
Q1. How long can a beginner cycle?
It depends upon many factors like the physical fitness of a cyclist, type of bike, cycle brand, the surface of the road, the stamina of the rider etc. If a beginner cyclist has good stamina and is physically fit then he should ride the bicycle as long as he can. A beginner should try to achieve the ideal distance of 12 km every day and should not focus on speed.
Q2. How often should you cycle as a beginner?
As a beginner, you should try to cycle every day gradually you will be able to cycle long distances without getting tired. Cycling is an outdoor sport and a physical activity.
Any physical exercise gives some sweet pain in the beginning so cycling does the same. When you ride the bike daily all the pain will be relieved. Don't try to ride the bike fast.
Q3. What is a good distance to cycle daily for a beginner in km?
Generally, the ideal distance to cycle daily for a beginner is 12km. However, It may differ from person to person, place to place, and other factors too. If you have just started cycling then you should focus on covering a distance of at least 12km daily. After that try to increase the speed a bit and again try to increase the distance.
Q4. How many miles should a beginner cyclist ride a week?
A beginner should ride his/her bicycle around 7.5 miles per day. Which will be approx. 52 miles in a week. So, If you are a beginner cyclist, then try to achieve the target of 8 miles per day, so that you can achieve the target of more than 50 miles distance in a week which is a good average cycling distance for a new cyclist.
Q5. What is the recommended frequency of cycling for beginners?
Cycling is a kind of physical exercise as well as a mode of transportation. There is no fixed time that a beginner should ride. It all depends upon the rider's choice & preference and fitness level. However, we recommend riding a bike for at least 30 minutes a day regularly to get cycling benefits.