Cycling Guru is reader-supported!
Some links on this page are Amazon Associate affiliate links When you buy through links on our site, we may earn an affiliate commission! Read more...
Among one of the best cycle brands in India comes the Firefox bikes and why must not be what they are? They have been the best in providing premium quality cycles for the people in India.
But one problem that the people of India face, as most of the people are not that financially good which we will find out if we look at the stats, is that Firefox bikes are very expensive. But why is it? why Firefox cycles are expensive?
In this article, we would try to find out the valid reasons why are Firefox bicycles so expensive. We will also look at some of the necessary details to have a clearer idea about the topic.
So, keep reading to find out more about the bicycle brand (Firefox).
How did the Firebox Brand Start? A bit of History
It was in the year 2005 when Shiv Inder Singh decided to start a cycling company. In spite of the major players being present already in the market like Hero and Hercules.
They took the step and you yourself can see where they stand today.
It was in the first year that they had sold 1200 bikes in the whole year and beginning from that 1200 their average bikes sold per month is 4000 since the last seven years and had a turnover of about 50 Crore rupees. See the report.
It was back then that premium cycles existed but there was not much concentration on them. They took the advantage of the situation and started manufacturing premium bicycles first targeting children and then adults.
So, it was their smart work that made them what they are today. Know more about Firefox Bikes.
What kinds of material does Firefox Bike use?
There are reasons behind Firefox being such a big bicycle brand. In spite of it having such high prices, its sales are increasing day by day and they are making a profit. There must be some reasons behind it, don't you think?
They make their cycles using carbon fiber material which is widely used in the manufacturing of aircraft and cars. The use of such expensive and good-quality material is what makes Firefox expensive.
It has hydraulic shock absorbers, disc brakes and a speed of 30 variations. There are 6 different carbon frames that they use.
When they are so innovative and are thinking so much about their customers, it gives them the reason to charge a bit more than the other bicycle brands.
What are the types of cycles that are manufactured by Firefox cycles?
There are majorly 6 types they deal with. They are:
Gravel Bikes
Hybrid Bikes
Mountain Bikes
Kids Bicycles
Women's Cycles
Road Bikes
These are the bike types that they are dealing with right now, never disappointing their customers and also using premium components to build their premium bikes.
3 Reasons Why Firefox Cycles are Expensive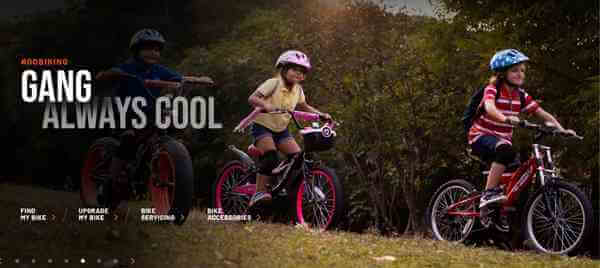 There are some secrets behind every company charging more for their products and also reasons for charging less for their products. Let us see what the reasons are for Firefox being so expensive.
1. Premium quality of material used
They use some premium quality materials. Carbon fiber is used to manufacture them which increases the cost of making a premium bike, hence, increasing their cost in the market.
There are a lot of benefits of carbon fiber bikes such as they are lightweight and offer more speed. Know more. Also, the demand for Firefox cycles is very high and they are completely loved by the people.
2. Firefox bikes target the market of premium bikes only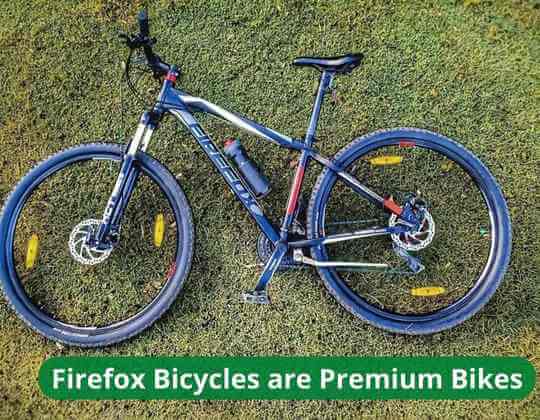 They started with the purpose of making premium bicycles and their purpose was to serve and target this area of the market.
There were players earlier also that made premium bikes but not much attention and awareness were there. So, they decided this to be their target market.
3. Firefox cycles are adding innovations to their services
Innovation is the key to success these days. People are too much dependent on the internet in the 21st century.
It is so much so that we cannot go back even if we want to and this will keep increasing and increasing, there is no stop. And taking this up has added to the advantages of Firefox bicycles.
They have an application named "Find My Bike". This helps you in finding your ideal bike when you enter their stores. After your bike is found out, you can have a virtual test ride which feels real.
Also, the Firefox Bicycle brand provides excellent after-sales service, they resolve their customer's issues on time.
Is it Worth Investing in Firefox Bikes?
There are a few things which you can take under consideration before buying a Firefox cycle. You have already read the reasons above that make them expensive.
The quality of the materials is nice and all but is it worth it?
Why should you opt for Firefox when there are a few companies that are offering kind of the same things as Firefox and that too in a lesser range?
There are a few factors to take into consideration. First of all, their quality of service is very good (after sales). They know how to take care of their existing customers as much as focus on getting new customers.
Secondly, they have been in this field longer than their customers and we know that they are not going anywhere.
This builds a lot more trust in them and hence people choose them over any other premium cycle brands.
Related: Which Cycle is Better Hercules or Firefox?
What are the Advantages of Buying Firefox Cycles?
Firefox bikes are lightly weighted which is perfect for kids and the senior citizens of India. It is also suitable for adults who have been diagnosed with some physical conditions.
It is preferred by people themselves. There are so many positive reviews on their products. They are completely loved by them and hence, make them more demanding.
Firefox uses hydraulic shock absorbers which are too good for people with back pain and other body pain which comes due to cycling.
Bicycles of firefox brands are durable because they use premium quality material to manufacture their bikes.
All the bicycles of firefox have a premium look which gives the feeling of riding an imported bicycle in India.
FAQs: Why are Firefox Bikes so Expensive?
Are Firefox cycles good?
Yes, Firefox cycles are very good. Because the cycles of this brand are of premium quality. Firefox cycle brand is very popular in India for its wide range of premium bikes. You can go with any model or type of bike you like riding. Overall, All Firefox bikes are good.
Why are some cycles so expensive?
Some cycles are so expensive because of their premium quality materials, for long durability, offer high speed and come with after-sales support. These things increase the price of a bike. Therefore, some bicycles are so expensive.
How good are firefox bikes?
Generally, Firefox bikes are excellent in all terms. This brand will never disappoint you if have a firefox bicycle. You will get everything along with a bicycle that a cyclist wishes to have.
Such as a premium quality bike with excellent material and top-quality performance. It also provides amazing after-sales service to its customers. Read above to know more about firefox cycles.
Which is the cheapest Firefox cycle?
Firefox RAZO 14 is the cheapest cycle model which costs around  5500 rupees. It is important to note that these are indicative prices and may be subject to change.
Is Firefox a Chinese cycle?
No! It's not. Firefox is an Indian Cycle Brand which was established in 2005 with an aim to manufacture and deliver premium bicycles to Indian People. This brand is one of the leading brands in the bicycle Industry for its outstanding premium bikes.
Conclusion: Why Firefox Cycles are Expensive
There are many bike companies but there are some qualities which make companies a brand. Firefox knows this pretty well and excels in what it is doing and that is the reason why Firefox bikes are so expensive.
There is a wide range of options available in their store online or offline. They have added innovation to the best of their and their customers' use.
Firefox Bikes have built that trust over a period of time and have established itself in India in Bicycle Industry.
Do let me know in the comments below what you have to say about the brand. How much you prefer it and what you think is the reason for them to charge this high for their bikes.