Cycling Guru is reader-supported!
Some links on this page are Amazon Associate affiliate links When you buy through links on our site, we may earn an affiliate commission! Read more...
When it comes to buying a good bicycle for you, it comes with a lot of questions, such as which one to buy. Which brand is good? There are many popular bicycle brands in India, including Hero, Firefox, Schnell, Montra, and so on. In this article, we are going to discuss the Schnell Cycles vs Firefox Bikes.
Which one is better for you? Both the Schnell and Firefox brands are premium and well-known in India. The Schnell Cycle is known for its best & superior-quality bicycles at affordable prices in India.
Whereas Firefox bikes are built using innovative technologies and expensive materials, therefore, they are a little bit expensive.
Let's learn more about both the Indian bicycle brands and then we compare Schnell vs Firefox bikes and some related faqs.
Schnell Cycle Brand: All You Need to Know
Schnell is a premium bicycle brand that builds high-quality bikes and superior bikes for riders. The brand name "Schnell" means fast and quick in German, but it is an Indian brand, which is interesting.
Rayyan Khan is the owner of this brand which was founded on January 11, 2013. The Schnell cycle is known for providing premium-quality bikes and the best service to customers. Schnell bikes are manufactured in India, in Pune Maharashtra.
Schnell offers different kinds of bikes for different age groups of people, including bicycles for women and kids at affordable prices.
Why is the Schnell cycle brand good?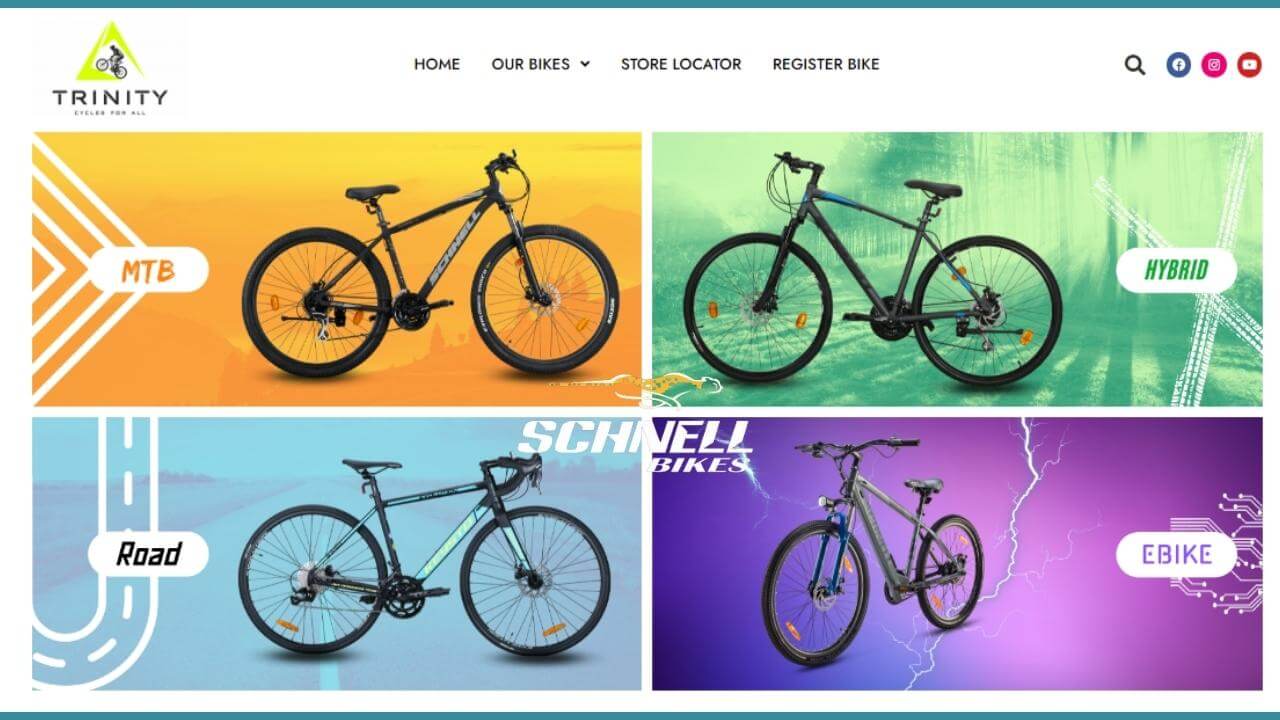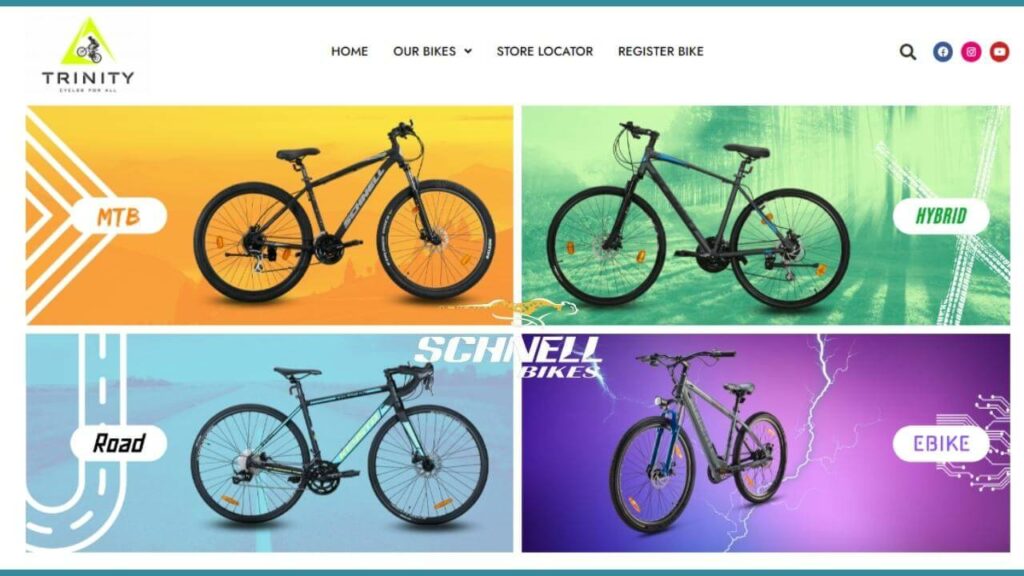 Schnell cycle brand provides high-quality and supreme bikes at affordable prices. Schnell has been on the market since 2013, creating beautifully designed bikes for consumers. Here are some specifications that make Schnell a good bicycle brand.
Schnell manufactures bikes for different age categories, including bicycles for men, women, and kids. Their bicycles are available in e-commerce stores as well as offline markets.
Schnell has a great variety of bikes, such as MTB bicycles, road bicycles, and hybrid bicycles.
It offers beautifully designed and attractive bikes with amazing features at reasonable prices.
Schnell bikes are made of good quality material. They also provide great variety in terms of different wheel sizes, frame materials, brakes, suspension, and gears.
Bicycle parts of this bicycle brand are available in the offline and online markets.
The Schnell brand is known for providing comfortable and durable bikes.
Top bicycle models of the Schnell brand
Schnell provides a great variety of bikes. They have bikes ranging from the most expensive to the least expensive. Here are a few top models from the Schnell brand.
Schnell sierra
Schnell king
Schnell King Release 29
Schnell Holts 008
Schnell Cycles Price Range
Schnell bikes have provided a great variety in terms of price. Schnell bikes are good mid-range bikes. The most expensive Schnell bike is the "Schnell R Bike (24-speed)," worth 29000 Indian rupees. And the "Schnell cube" is the least expensive model, worth 6000 Indian rupees.
Therefore, The price range for Schnell bicycles starts at 6000 and goes up to 30000 on their official website.
About Firefox Bikes Brand
Firefox is one of the most popular and well-liked bicycle brands in India. Firefox bike is an Indian-based brand that was founded on October 25, 2004, by Shiv Inder Singh. But in 2015, Firefox bikes was acquired by Pankaj Munjal (source – livemint.com), MD of Herco Cycles.
Firefox is one of the first Indian cycle brands to focus on premium quality bicycles for leisure cycling. That's why this brand is known for making great bikes and enriching customer needs. Firefox bikes are manufactured in Gurgaon, India.
Firefox uses premium materials for manufacturing their bikes, thereby explaining why their price is quite more expensive than other Indian cycle brands. Firefox makes bikes for teenagers, women, and men of all types.
Why is the Firefox brand good?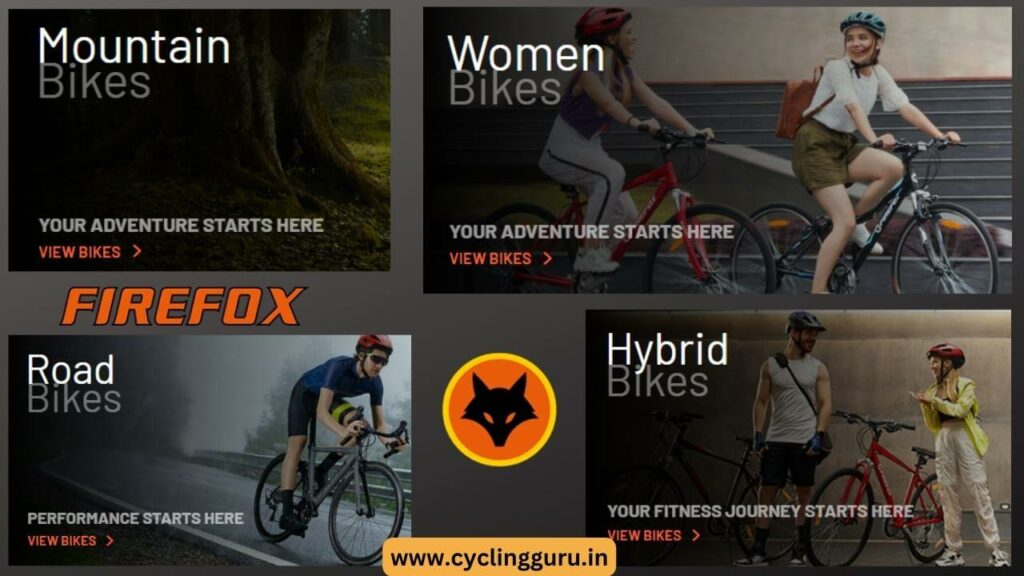 Firefox is quite an expensive brand compared to other Indian brands, but people still prefer it because of its features and product quality. Firefox has been on the market since 2005 and performing well.
This brand believes in creating bikes that fulfil customer needs. Here are some specifications that make Firefox a good brand.
They use superior and high-quality, expensive materials in building their bikes, such as alloy and carbon fiber, which is why they are a bit expensive.
They innovate and build bikes according to the customer's requirements.
Firefox provides great service and never disappoints its customers.
Firefox bikes are lightweight and provide a great range of varieties in their bikes, from hybrid bikes, ranger cycles to mountain bikes to electric bikes.
Firefox builds bikes for different age groups of people, including women's bikes, kids' bikes, and men's bikes.
Top models of the Firefox bikes
The Firefox cycle brand builds various kinds of bikes for different groups of people. They offer a great variety in terms of bike features. They make sure that all bikes are good. Here are a few top models from the Firefox brand.
Firefox Bad Attitude Harpoon 700c
Firefox tornado
Firefox Bikes Athelio
Firefox bike Gurunge Neo
Firefox bicycle price range
Firefox builds various kinds of bikes, ranging from mountain bikes and hybrids to electric bikes. The price of Firefox bikes is a little expensive because of the quality of the materials they use.
The most expensive bike of this brand is the "Firefox Adventron," which costs 60000 Indian rupees. Their price range is a little higher as compared to other brands.
Related: Differences Between Indian and Imported Bicycle Brands: Which one should you buy?
Schnell Cycles vs Firefox Bikes: Final Verdict
Both Schnell and Firefox are good-quality brands. We can't say that one brand is superior to the other. Schnell and Firefox are well-known in India, and their service is quite good.
Both brands use good-quality materials for building their bikes and provide premium cycles to consumers. However, The price of Firefox bikes is higher than that of Schnell bikes. We have already discussed the reasons for that.
Both brands, Schnell and Firefox are known for the quality of the bikes they build and also offer good after-sales support to their customers.
Now the question arises: which brand is better, Firefox or Schnell? Which brand should you buy a bike from? And Which brand of the bicycle is the best?
The answer to all these questions is that both brands Schnell and Firefox bikes are good and premium. You can choose a bike from any of these brands. It depends on you and your needs regarding the kind of bike you are willing to buy or would like to buy.
First, understand your needs, and then opt for bicycles from any of these two brands. The budget also plays an important role in buying a bike. You can buy a bike that you feel comfortable with and that suits your needs. Both brands are worth investing in.
Learn how to choose the perfect bicycle according to your needs and under your budget so that you don't regret after buying a bicycle.
---
FAQs: Schnell or Firefox Bikes
Is Schnell better than Firefox?
When it comes to Schnell vs Firefox bikes, both brands are Indian bicycle manufacturers and make premium quality bikes for different needs. In this case, I can not recommend any specific brand because it depends on your needs and budget. However, if you are on a tight budget side then go with Schnell bikes but if you don't have any budget issues then firefox bikes are recommended.
Is Schnell an Indian bicycle brand?
Yes, Schnell is an Indian cycle brand. Its bicycles are manufactured in Pune Maharashtra, India. Schnell cycle brand was founded in 2013 by Rayyan Khan.
You may also like: